陽光
馬爾地夫 - 卡尼島
度假村
Spa
The healing power of touch combines with the energy of the earth in this relaxing, muscle melting massage. Smooth, warmed stones glide across your body in long, flowing strokes. The heat helps to relax the muscles and has a soothing effect on your emotions. Simultaneously, stones are placed on the body's various energy points to encourage the body's healing potential.

1 treatment(s)

1 Warm Stone Massage (50')
OUR PACKAGES
Balinese Massage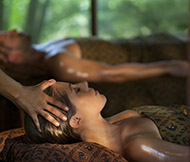 Our most relaxing massage, harnessing the therapeutic properties of 100% pure essential oils. Used for centuries to renew, strengthen and heal both body and mind, this traditional therapy combines stretching, long strokes, skin rolling and palm and thumb pressure techniques to relieve tension, improve blood flow, ease stress and calm the mind. It can also help to improve the circulatory, lymphatic, muscular and nervous systems.
> 頁面最上方
---
Body & Soul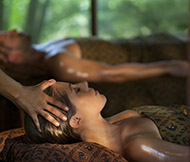 Revitalising and regenerating treatments for body and mind, for a totally relaxing holiday.

> 頁面最上方
---
Fancy Foot-Work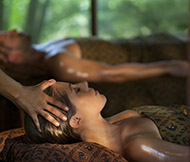 The most blissful ride your feet will ever take you on. It's like reflexology without the 'ouch'. Based on the same therapeutic principles of its ancient ancestor, this foot massage will help to release toxins and restore your body's energy flow. And it feels like bliss at its celestial best.
> 頁面最上方
---
Pure Indulgence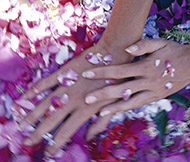 An exotic, luxurious and unforgettable celebration of indulgence.
> 頁面最上方
---
Pure Natural Facial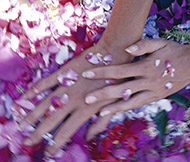 Mandara Spa's signature facial is rich in enzymes that can peel away dead skin, antioxidant vitamins to protect and treat the cells from environmental (and self-induced!) pollutants and natural oils for deep nourishment. We use only natural ingredients with no harmful preservatives or additives. There are three options for different skin types, relying on nature's life-force to restore the equilibrium and deliver a vitamin and mineral burst to your skin.
• Preserve :a cleansing and rejuvenating facial for normal skin.
• Renew: a fruit acid facial for treating environmentally damaged skin.
• Enrich : a nourishing facial for dry or mature skin.
> 頁面最上方
---
Regeneration
Time dedicated to relaxation.

> 頁面最上方
---
Warm Stone Massage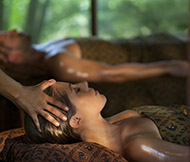 The healing power of touch combines with the energy of the earth in this relaxing, muscle melting massage. Smooth, warmed stones glide across your body in long, flowing strokes. The heat helps to relax the muscles and has a soothing effect on your emotions. Simultaneously, stones are placed on the body's various energy points to encourage the body's healing potential.
> 頁面最上方
---
*需額外付費